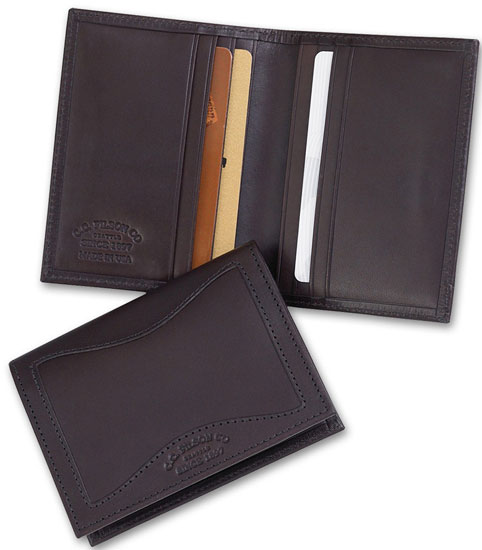 Filson's leather credit card holder looks to be a good choice for minimalist guys like me* who rarely deal with cash. Sure, I always carry a couple of bucks in my wallet's billfold, but there are more business cards, receipts, and store cards than currency.
This slender 3″ x 4″ credit card wallet features 8 card slots for credit cards, debit cards, business cards, and maybe even a bill or two. The card wallet is only available in brown and is priced at $64.
Buy Now(via Filson)
I've never heard of Filson until recently, but it looks like they're a popular USA maker of heavy duty leather and fabric products. After writing up today's ToolGuyd preview of Filson's twill utility bag, I took a few minutes to browse deeper around their site, and wow there is a lot of good-looking gear! Pricey, but good-looking and presumably rugged given that they're guaranteed to withstand the test of time.
* I'm minimalist in mind, but unfortunately not in EDC practice, yet. But, I'm getting there.