ESEE has announced a new fixed-blade knife to their lineup, the Laser Strike. The ESEE Laser Strike knife features a 5″ plain-edge blade, high-carbon 1095 steel composition, 10″ overall length, and canvas Micarta handles. The Laser Strike comes with a Kydex sheath and a ferro rod stashes away in the handle.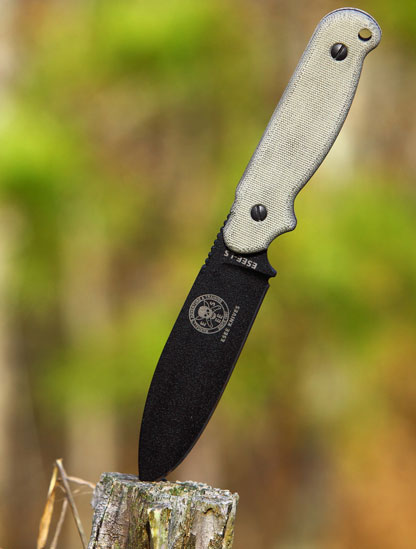 ESEE and RAT Cutlery fans may recognize that the Laser Strike's design is not exactly new. A very similar model of the same name was previously manufactured by the Ontario Knife Company in the early 2000s before being discontinued.
ESEE-LS pricing has not yet been announced, but we anticipate it might be about $120 or so. ETA is said to be mid-late March.