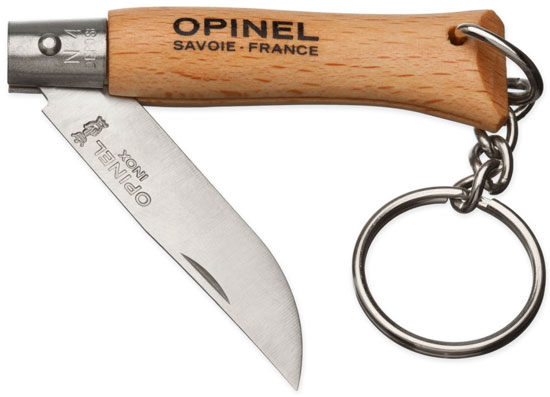 Remember what I said the other day, about how the best pocket knife is the one you carry? I meant it. If you cannot or will not carry a pocket knife or multi-tool, there are still quite a few keychain-sized multi-tools available. Any knife is (usually) better than no knife.
The Opinel keychain is 1-7/8″ when closed and 3-1/8″ open with the 1-5/16″ blade fully extended. The blade is made from stainless steel, and the handle is beechwood. Normally sub-$10 knives make me wary, but not this one.
While I do like keychain tools that have industrial-looking or mass-appeal designs, the Opinel knife really caught my eye as something different. Maybe it's the wood handle. Yes, it's definitely the wood handle.
Buy Now(via Amazon)
Also available via Harry Epstein
There are a number of other mini knife options as well. At first thought the SOG Micron knife comes to mind, but it's a little bit too small and flat, and so I regularly misplace it. I'm still not over SOG's lousy customer service incident.