Wenger, well known for making Swiss Army Knife products big and small, is coming out with a new line of unisex HypeX multi-functional jewelry and wearable survival tools.
Each tool will come with a 21-inch silicone necklace with a stainless steel clasp and either a neoprene or reusable waterproof plastic pouch. We've also read that additional models are in the design phase.
These first HypeX models will be released around June 2012 for $49-99. This seems a bit pricey to us, but we'll reserve judgement for now.
Wenger HypeX Buss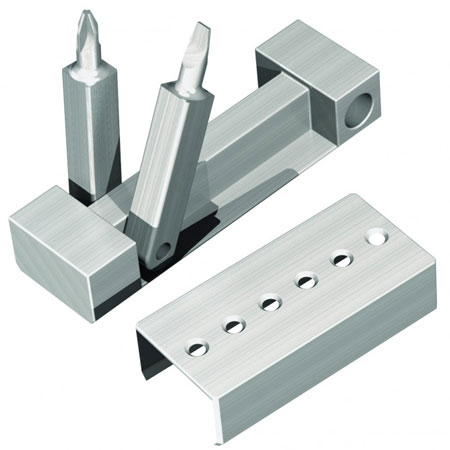 The Buss is one of the more decorative-looking HypeX tools. It features two screwdrivers – Phillips and slotted – that fold out once the cover is removed. The T-handle shape the pendant should allow for a reasonable amount of torque delivery.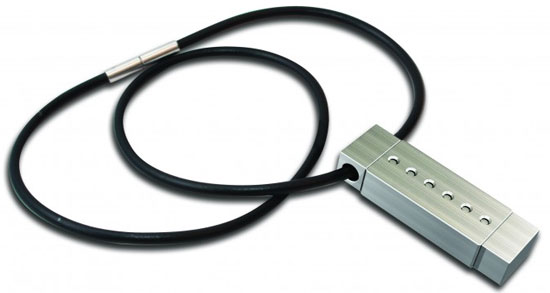 Wenger HypeX Pietra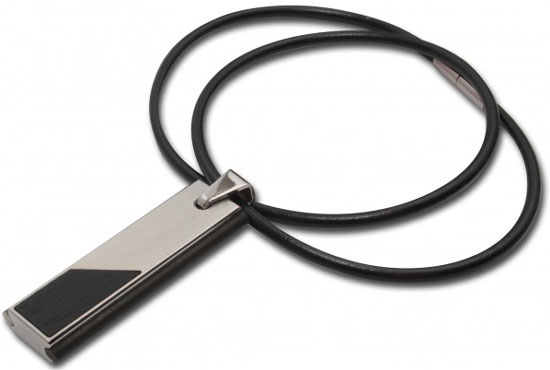 The Pietra is one of the simpler HypeX tools, featuring only a knife sharpener on one side and fire-starting flint on the other.
Wenger HypeX Ridge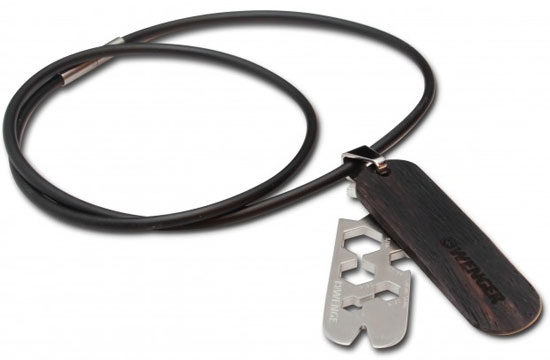 The HypeX Ridge is a little more recognizable and features a number of 6pt hex wrenches. We're not quite sure what the V-shaped feature at the front of the tool is for.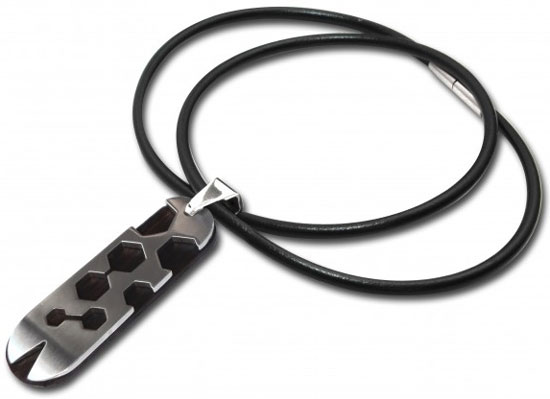 Wenger HypeX Whug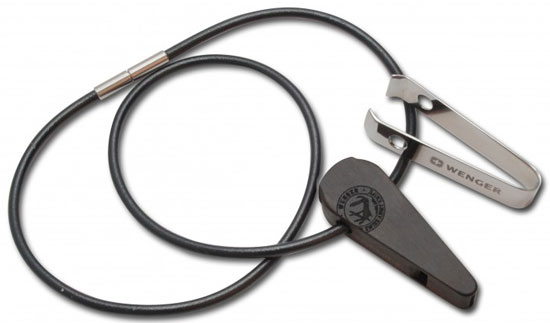 The oddly-named Whug features removable tweezers and an emergency whistle.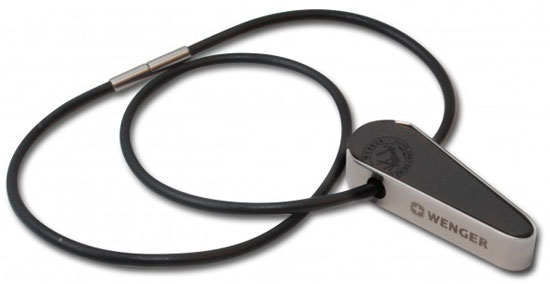 Wenger HypeX Wyss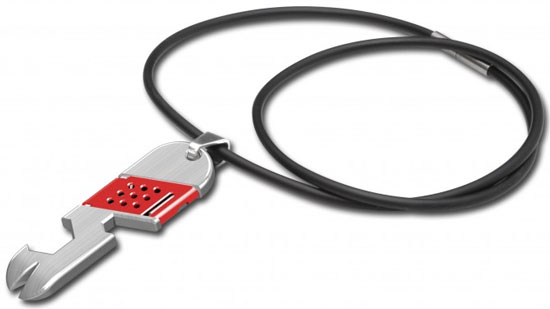 The Wyss is designed with quite a few more tools than the other HypeX pendants. It features hex wrenches, a wire stripper, pry bar, can opener and bottle opener.